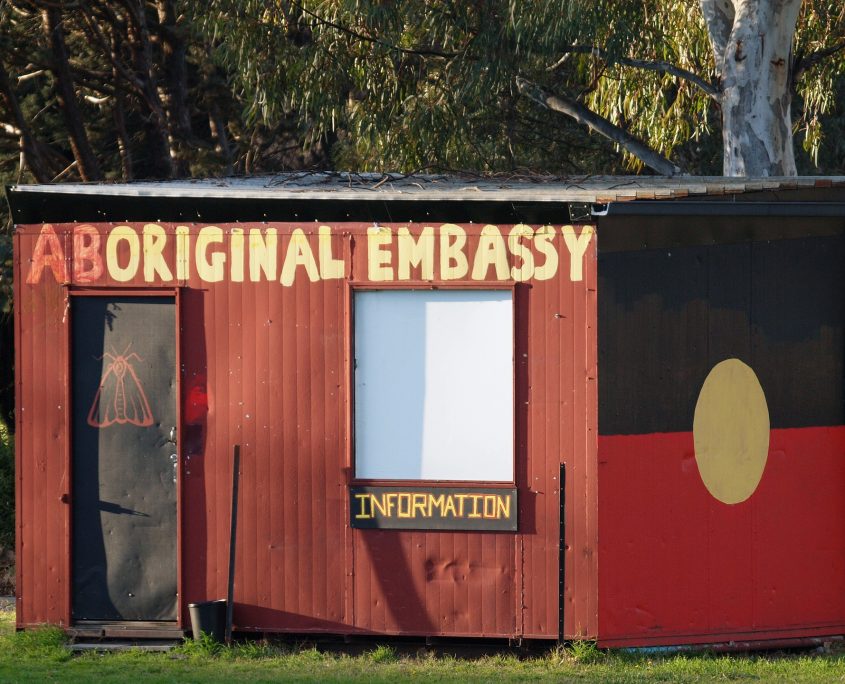 Racism is very much present in Australia, despite what continue to assert. In our history, Australia has always had a kind of "culture of denial" about racism in Australia, claiming that it doesn't happen, or that racist comments are meant in jest, not to be taken seriously. However, we know that denying racism only perpetuates racist behaviours [1], and that to truly tackle it we must be able to understand and identify it.
Racism In Australia
In the past year, around 1 in 5 people who call Australia their home were the target of some kind of racial discrimination, an increase from the 1 in 8 the previous year [2]. Putting that into perspective, we're talking about around 4.6 million Australians, dealing with racial discrimination. For Indigenous Australians the numbers are even more worrying, with some 3 in 4 Indigenous Australians regularly experiencing racism [3].
So, let's talk about racism, and the main kinds of racism you see in our society. There are three that we consider to be at play in Australia and elsewhere: Overt, Covert, and Institutional.
Overt Racism
Overt racism is the kind of racism that most people are familiar with. It's the sort that yells obscenities in the street, that makes hurtful judgements and criticisms, that explains itself poorly. It's premeditated hate. In terms of definition, we might call it the "unfair or unequal handling of a person or a group on racial grounds", but essentially it is direct racism. This is the kind of racism that most of us can easily identify, and it involves deliberate and conscious acts of hate and intolerance, shown obviously and publically, by either individuals or groups.
Often, society feels that if there are little, or no, examples of overt racism, that racism doesn't exist at all. However, there are other kinds of racism that aren't so obvious, but insidiously exist in an underbelly of our society, generally only seen by those who experience it.
Covert Racism
As the name suggests, covert racism is the hidden or secret expression of racist beliefs, attitudes and ideas. It's covert because it's so indirect, and as a result it's often not seen as being racist, not identified, and rarely called out. This is the sort of racism that people like to shrug off as misunderstanding or coincidence, when it's really anything but. Where overt racism is considered clearly politically incorrect, covert racism often flies under the radar, and is actually thought to be the most common form of racism [4].
Institutional Racism
Institutional racism, sometimes called systemic racism, is the racism that exists in what at first appears to be commonplace rules of procedures of governments and other organisations. These systems treat certain racial or ethnic groups differently to others, putting them at a disadvantage if they aren't able to meet rules or expectations. Often, an individual or group can't meet those expectations because of a situation that is out of their control. In some cases, institutional racism is entirely unintentional, happening in situations where the organisation wasn't intending to discriminate. Despite this, institutional racism does exist, and although subtle it can have much further reaching effects than other kinds of more obvious racist behaviours.
Institutional racism is often seen in the justice system, where minorities are much more likely not only to be charged with a crime, but also more likely to be convicted and serve jail time. In the Northern Territory, some of the policies associated with the much-maligned Intervention have regularly been accused of being a clear example of institutional racism, by limiting Aboriginal people from the freedoms that we enjoy [5].
The Future For Australia
Modern racist attitudes, particularly those towards Aboriginal people, have direct links with the way that Europeans de-humanised the First Australians as they colonised this country. These events are a part of shared history for those of both Aboriginal and European descent, but while white Australians celebrate the resilience of colonists, Aboriginal people mourn the massacres and invasions of their people. We often forget that the things we do in the past inform and affect our future. So, try though we might to reframe or simply ignore our history, we remain a product of it.
Australia's future can be a bright one, but not if only some of our population benefit from it. Racism isn't just harmful to those who are victim to it, but to all of us in society. It causes damage to community, limiting the individuals from truly realising their potential and upsetting both the collaboration and community of different groups. A racist Australia is one where social injustice and division are the norm, and that's not the Australia we'd like to leave for our children.
[1] 'Denial of racism and its implications for local action',  Nelson, J.K., 2013, Discourse Society
[3] 'Racism Undermines Health', The Lowitja Institute, 2008, lowitja.org.au
[4] 'What Is Racism', Racism No Way, Department of Education, racismnoway.com.au
[5] 'The current state of the Northern Territory intervention', Amanda Midlam, 31/01/2012
https://www.cccnt.com.au/wp-content/uploads/2017/05/aboriginal-1910731_1920.jpg
1440
1920
Cross Cultural Consultants
https://www.cccnt.com.au/wp-content/uploads/2015/05/CCC-logo-white1.png
Cross Cultural Consultants
2017-07-03 06:00:02
2017-06-09 12:16:43
Racism In All Its Forms