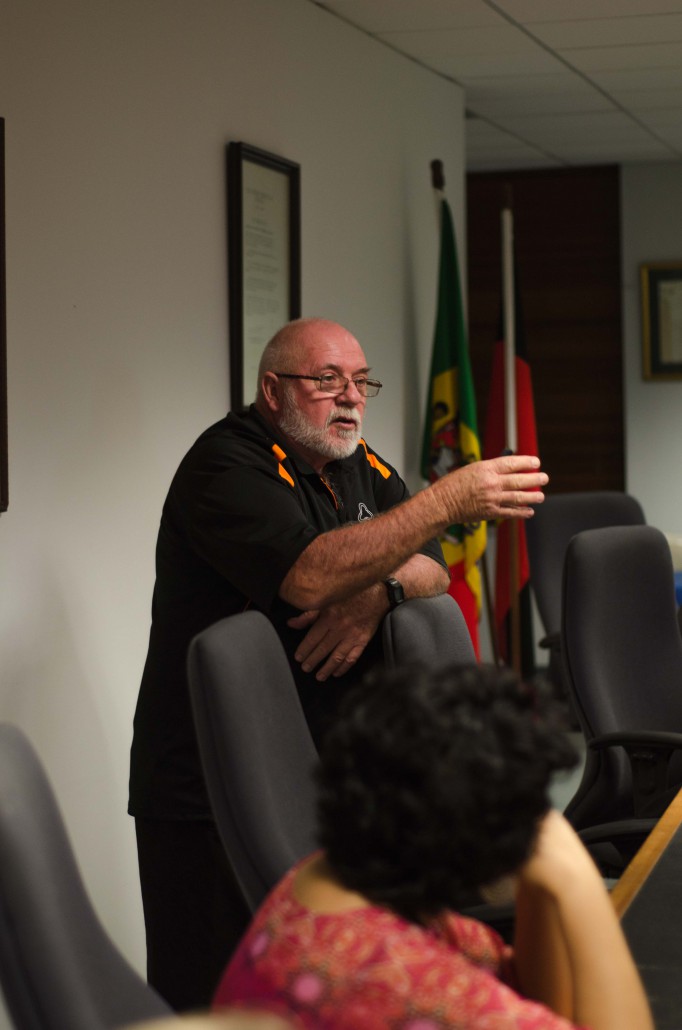 Cross Cultural Consultants International is a Northern Territory based company, with associates across Australia. We have developed a unique compare/contrast model that helps participants transform their thinking and their actions when working cross culturally.
We provide training and development services in the areas of cross cultural training, community engagement, cross cultural effectiveness and community capacity development. Ultimately, our goal is to help build sustainable communities through an understanding of the underlying cultural frameworks that govern individual and group decision-making and behaviour.
Our training courses encourage participants to better understand the concept of culture. They examine their own cultural backgrounds and see how culture can impact on the beliefs, values, attitudes and behaviours of those around us. Through understanding how their own self-concept develops, we believe that participants are better able to deal with the inevitable culture shock that arises from entering an unfamiliar culture.
Cross Cultural Consultants works on projects in a range of sectors and contexts including:
Over our 25-year history, Cross Cultural Consultants International have worked extensively in a number of areas relating to cross cultural development. This has included cross cultural training and consultancy for working effectively across cultures, and capacity building for and with Aboriginal and Torres Strait Islander people and communities. In this capacity we have run a number of participatory training programs, developed learning tools, and provided mentoring and professional support.
Some of our popular training programs include Working With Cultural Difference, and Working Effectively With Communities, as well as a dynamic one-day Facilitation workshop. We also offer Mentoring and Debriefing services, customised courses and the facilitation organisational development and strategic planning activities.
For more information please contact us.
Cross Cultural Consultants prides itself on being a community business, one that is involved with and gives back to the community that we call home. As a part of this, we are privileged to have been included on a number of boards, where we provide our expertise and advice to various groups.
Currently, Cross Cultural Consultants is a member of the Northern Territory Chamber of Commerce, the Northern Territory Indigenous Business Network (NTIBN) and the Northern Territory Industry Capability Network (NTICN). We are also a Supply Nation Approved Business.
Our Director Jason Elsegood is the current Chair of the Northern Territory Indigenous Business Network (NTIBN), the Director on the Board for Aboriginal Enterprises in Mining and Exploration (AEMEE) and is a Board Member for the Northern Territory Business Advisory Council (BAC).